A Glimpse of Reeling in a Dream Fund Sponsored Events
4th ANNUAL DIT WORKSHOP
Thanks to everyone who joined us for our 4th annual Do-It-Together Workshop, sponsored by the Tim Roberts "Reeling in a Dream" fund!

The DIT (Do It Together) Workshop gives young adults battling cancer a chance to share experiences, give tips for managing emotions, and participate in fun activities that can help provide comfort and a smile.

You can view more information and photos from the event on our Facebook page.


2017 FIRST DECENTS TRIP
This year's First Descents Trip sponsored by Timothy P. Roberts Reeling in a Dream Fund was a great success. Nine young people spent the weekend of June 23-25 sea kayaking in Maine and bonding with one other - lots of fun was had and memories made. The weekend wrapped up with everyone vowing to stay in touch in the future. It was truly an inspirational and formative weekend, made possible by the hard work and generosity of the Reeling in a Dream fund, which has impacted so many.

Please take a moment to view photos from the Trip. You can also view social media coverage of the event on our Facebook page.
YOUNG ADULT PATIENT YOGA WORKSHOP
Participants really enjoyed coming together and connecting while doing yoga. Below is some direct feedback from participants on how much they enjoyed the event:

"I met a lot of new friends today and shared our life and experience…. I feel my body feels very good after the yoga class."
"It was an excellent workshop, class, and opportunity to meet others."
"I wish I had something like this when I was in active treatment."
"This was fantastic, thank you so much! A really comfortable atmosphere and great to meet other survivors."

The Reeling in a Dream fund is having a direct positive impact on young people like this.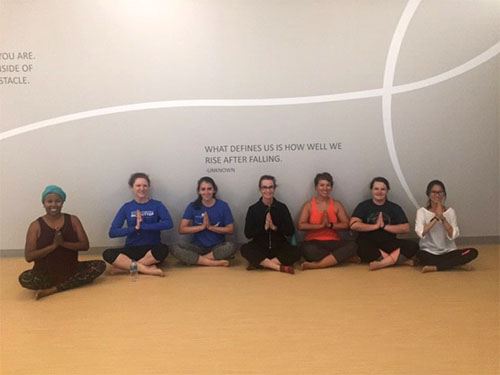 OTHER PAST EVENTS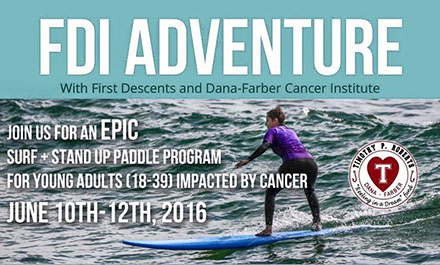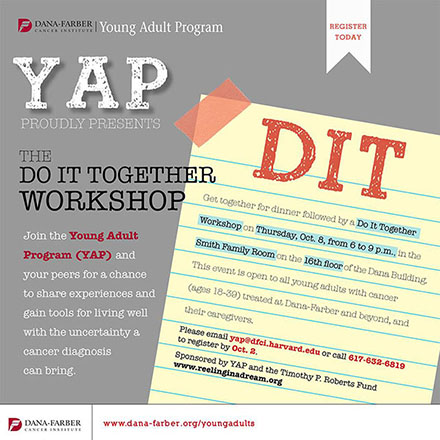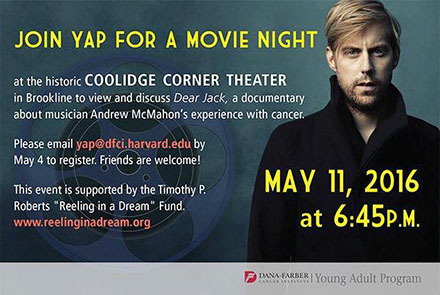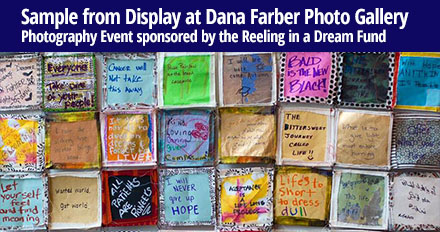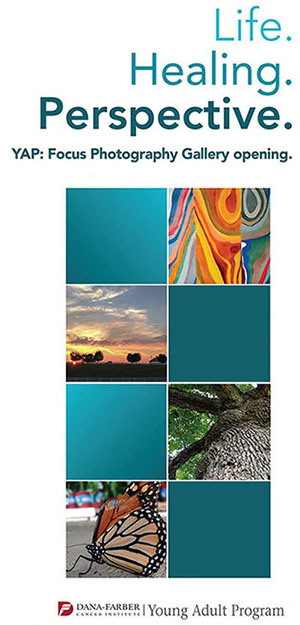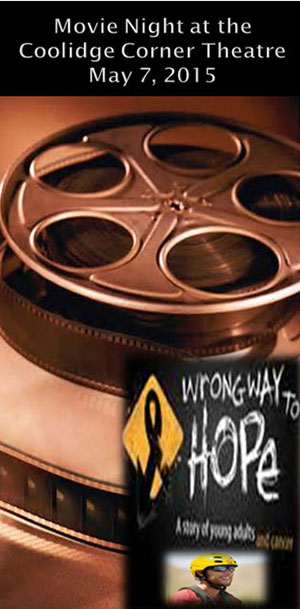 Make a Donation
100% goes to the fund for patient use!